Trip To Cebu:
-for Residence Permit Renewal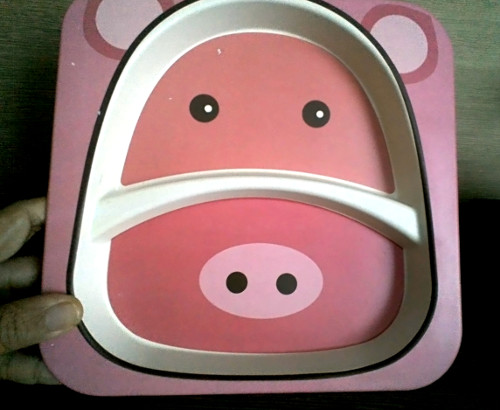 Sunday May 05 2019:



Monday May 06 2019:












Tuesday May 07 2019:

















---------------------------
The Full Story:


Initially, we had planned to go to Cebu several weeks earlier -but the changing weather had given both of us summer colds and so we had to postpone twice.

In our original plan, we had intended to go on a Wednesday and return on a Friday evening -so we would have a nice relaxing weekend to look forward to on our return.

However, time was starting to press, and a Sunday departure, with a night in a hotel allowing us to arrive early at the Immigration Office on Monday morning was a more practical option.

Finally we settled on a new departure date and, because it was high season, decided to book ferry tickets in advance.




We also arranged for a local tricycle driver to take us down to the pier Sunday morning -so there would be no problems with irregular public transport getting us there on time.

As a result, getting to Cebu and finding a hotel room (at our maximum budgeted price) was no problem.

The hotel was OK -but nothing special..... Fatima is already pushing for the 7,000 a night hotel next time -because the food is better..... I have to admit, when we stayed at the same company's expensive hotel in Manila it was perfect -and the breakfast delightful.... but unfortunately, I was feeling a bit ill at the time (from the stress of the trip) so missed sampling the Indian breakfast. I guess now we'll have to go back next time and finish our breakfast.... Hoping they have the same in Cebu as in Manila.....


Anyhow, we had lunch at the hotel -and Fatima ate nearly a whole deep fried pork knuckle -with only a little help from me. I had a Vietnamese noodle soup. After lunch we met a friend of Fatima's in the local Park Mall for coffee (where we later had kebabs for dinner). On the second floor of the mall is a quaint "Bargain Shop" where we found an irresistibly funny plastic plate with a pig's face on it.


Monday morning we got to Immigration about 9 am (one hour after they opened -and one hour before the rest of the mall opened). It took about 90 minutes to get everything done.

Such things always reminds me of a TV show:

First you check in -and they give you the instructions..... Then you fill in the forms and sort out all the documents they require (things like photocopy of passport and last date of entry stamp and a copy of the original decision allowing permanent residence, etc..).... Then it's off to a copy shop -who probably know the requirements as well as the Immigration office do -and they make a nice package for you..... Then back to the office for the next leg(s).

One gets the form stamped in one place -and then hands it in somewhere else for checking -then off to locket no 6 -who calculate payment -and then perhaps another stamp before going to the cashier at another locket and paying and waiting until you are called to retrieve it from locket 5 -before finally (after more checking) handing it in for the last time -to be told that you'll hear from them in two to three months.....

Our time of around 90 minutes was not bad I guess.... Perhaps others were faster.
...but my business in Cebu was now complete.....


However, Fatima wanted to take her Panasonic camera to the repair center for cleaning -but she'd forgotten to bring it with her -so after coffee in the mall, we went back to the hotel for a quick swim before the service center opened after their lunch.....

At the service center, Fatima left her camera to be checked (it takes three days for them to open it).... So now we have two reasons to go back to Cebu....


Fatima also wanted to buy some underwear -so off to the Ayala shopping mall where we finally had lunch at a Vietnamese restaurant..... The shops inside the mall were quite disappointing -so we went off to the SM City Mall..... Which was also disappointing -the same old stuff you find everywhere. Although we did buy a few seeds in the hardware shop.

So then back to the hotel -where we arrived just in time for their "merienda" (afternoon snack) buffet.

Later we had a (very expensive) dinner at the hotel: Fatima had duck -so I suppose it would have been a kind of "business" expense (if we had got a business).... I had a salad. I don't know how such a small person can eat so much as Fatima when she really tries.....


Unfortunately, going to the two malls also somewhat undermined my plans for Tuesday -which had been to hang around the hotel (swimming pool ) before checkout -and then going to the fairly new SM mall which had opened near the harbour.

I wanted to change our (shopping) plans -but Fatima wanted to check it out.....

On arrival, it was clearly an awful place.... and we desperately searched for somewhere civilised to eat lunch -in which we failed miserably..... although we did eventaully eat there (being hungry).


As a last resort, we bought some bread based products to eat on the boat and begun our journey home:

On leaving the mall in a taxi, we also discovered that some planning genius had made a dangerous connection to the road back to the harbour -and so it had been closed. One now had to travel an extra three kilometers (half in the opposite direction) in order to drive the 3 kilometers back to the harbour (good for taxi drivers perhaps -but a source of extra traffic pollution for the environment)....

Why anybody would want to go the SM Seaside Mall is a mystery to me -it is quite isolated and although it looks somewhat exciting from outside, it is quite boring inside.


Because the mall was so unhospitable, we arrived very early at the pier (our ticket was for the 5.40 pm boat) -but they asked if we would like to change it for the 4.20 boat -which we were happy to do..... However, as soon as we had changed the ticket, they announced that the boat for the 4.20 trip wouldn't arrive until 5 pm....

Never mind: I had a foot massage -and the boat indeed arrived at around 5 pm -but there was a bit of a mix up between the delayed 4.20 passengers and the not delayed 5 pm passengers..... However, that got sorted out and we finally found our seat (upstairs in the open air). A nice seat, sitting sideways. with plenty of leg room at the top of the stairs. On the way over we had sat with our noses about 3 ft from a bulk head....

By the time of our departure, it was getting dark -but no lovely sunset this time. We ate our bread products while being buffeted along for two hours in a high speed boat racing for home..... Quite exciting really. It had taken me less time than the boat trip to complete the immigration formalities (not counting the taxi journey along congested streets)....


Luckily, Fatima had texted our tricycle driver -who collected us on arrival and brought us home.

Fatima was feeling sick after ingesting all those bread products (and perhaps the lunch).... we seem to be gatting more sensitive to food prepared by others. Fatima is an excellent cook -and improving all the time -so we eat out les and less nowadays. Unfortunately, Bohol is not a culinary hotspot.

However, on arrival, everything seemed ok at home -so our helper, Penny, collected her presents and went off home.


---------------------------

Fatima has spoken to the technician at Panasonic (who has just rung us).....

It seems that repairing the camera will cost about 9,000 pesos....
just under the cost of two nights at the hotel
and take at least one month to repair

The whole camera cost around 27,000 -and was actually the third camera (for the price of one).....
Originally Fatima had bought a waterproof camera
-but it leaked and so she got it exchanged for a new one
-which also leaked
and so she exchanged it for an expensive (but slightly cheaper) non-waterproof one....
So, I guess we shall probably get it repaired....

---------------------------



---
---
Trevor Batten
<trevor at tebatt dot net>
Baclayon 2019
home
---