Tropical Heritage Garden Diary:
December 2014: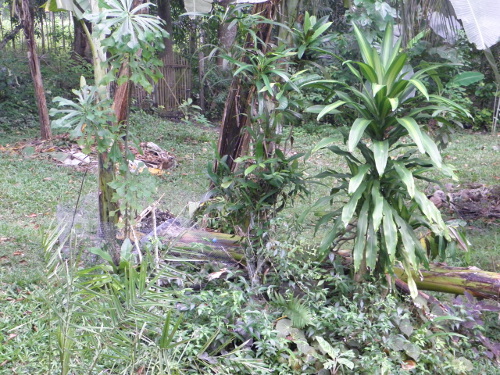 01 December:
One Up, One Repaired and One still Down


Fallen Bananas still ripening
02 December:
03 December:
Mother Duck takes a well earned bath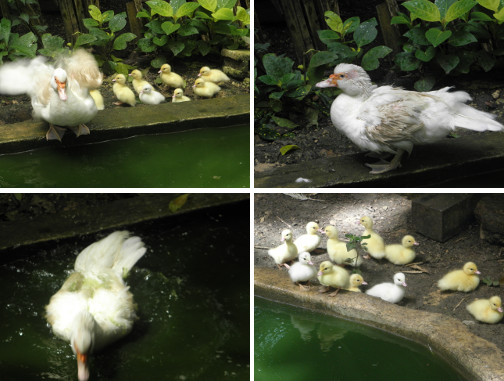 (ducklings born today)

...and a walk in the garden



while Insects Forage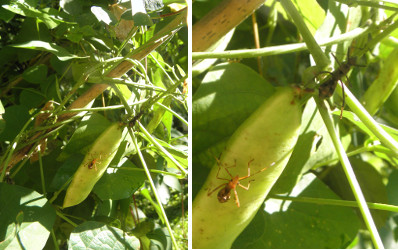 04 December:
Lots of debris to clean up after felling trees for Hagupit

Hopefully, the house is now safe from falling trees



Snow-white and Latte help clear up the debris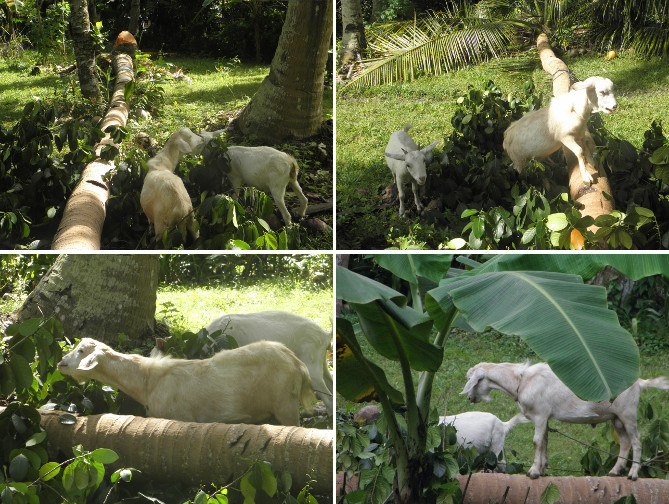 05 December:
Penny, trying to ride Miss Piggy -to see if she is fertile



Miss Piggy failed the test -so we try again next month
(after improving her diet)



An assortment of beans and seeds



collected and saved for planting later
10 December:
Unfurling Coconut Flowers

12 December:
Young Coconut Buds



New Stump Garden Started

Another Stump Garden under Construction



Still some Clearing Up left to do!


13 December:

Nicely Stacked Timber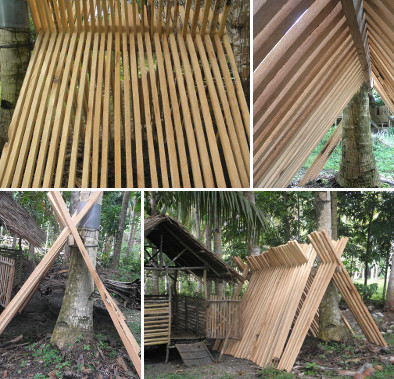 Healthy Male and Female Luffa Flowers



..but a little out of phase, perhaps


But what to do with this area?

Forest Area or Compost Heap?

.......or this one?

Taro area devastated by ducks and fallen coconut tree
Struggling

a mixed border
area

between Forrest


.......and Jungle

20 December:

Producing some new Garden Products


Beans and seeds, root crops and Frozen Ducks

Garden Flowers

Young Mothers


23 December:
Garden Gifts for the Family


Green Bananas, Duck Eggs and Purple Yam
Getting ready to leave
with pots of pickle, frozen duck and all


The Ducks prepare for take-off

For the concrete jungle!

Metro Manila
---
---
Trevor Batten
<trevor at tebatt dot net>
Baclayon 2014
home
---