Tropical Heritage Garden Diary:
October 2017: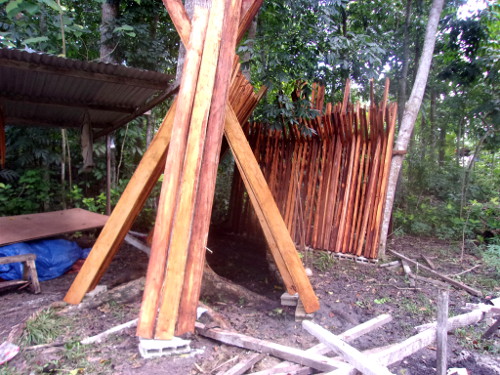 October 01:
Northern Jungle


Southern Chicks


October 02: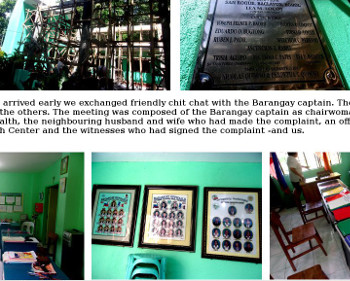 October 03:
Neighbours bring two goats for Latte to service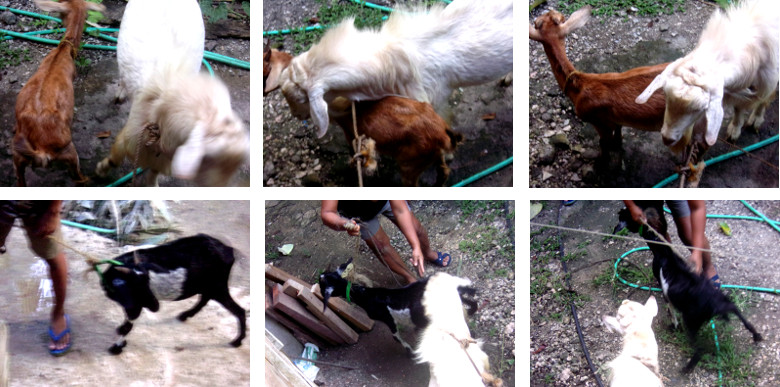 October 04:
Tidy Grass -Happy Pigs



Work Starts Again on the Pig Pen





October 05:





October 06:




Gathering Coconuts and Forage Leaves for Pigs


October 07:






October 08:
October 09:

:






October 10:
Overgrown Decorative Banana Plant Rescued


.....and Cuttings Replanted


Murky Fishpond Siphoned Off and Refilled



October 11:
Pinkie moves in with No.Three



New pig pen nears Completion







October 12:
Boar Pinkie Escapes from No.Three and Goes Back to his Previous Pen

Only the gates left to go in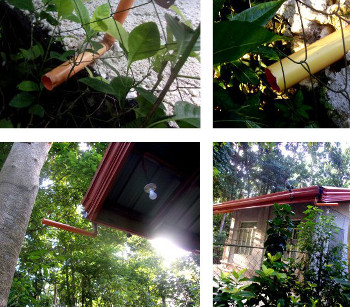 The Neighbour's Drainage System
October 13:
Rain Today







Another patch cleared of weeds and given to pigs

October 14:
Finished









October 15:
Waiting for Transfer and Demolition





Brownie Escapes and is brought Home

Serious Flooding around the Pig Pen Area
Situation made worse by the Neighbour's Drainage System

Cleaning the New Troughs

Moving the Pigs to the New Dry Pens

Another Cleaning for the Fish Pond

October 16:
Pigs Apparently happy in New Pen


Flood water has dispersed during the night

Pinkie and Brownie need to be Separated -after they open connecting gate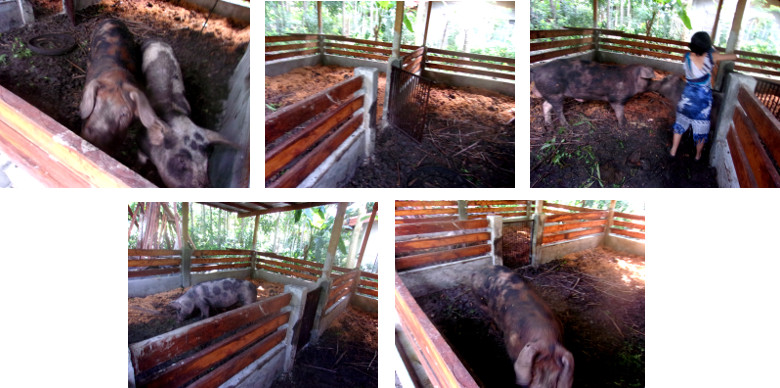 October 17:
Free-Range Rooster Captured after fight with Tethered Rooster



More Tidy Grass and Happy Pigs

Old Pig Pen is Demolished





October 18:
Water Reserves Filling Up after Rain in the Night


October 19:
More Rain Brings Floods -but water quickly subsides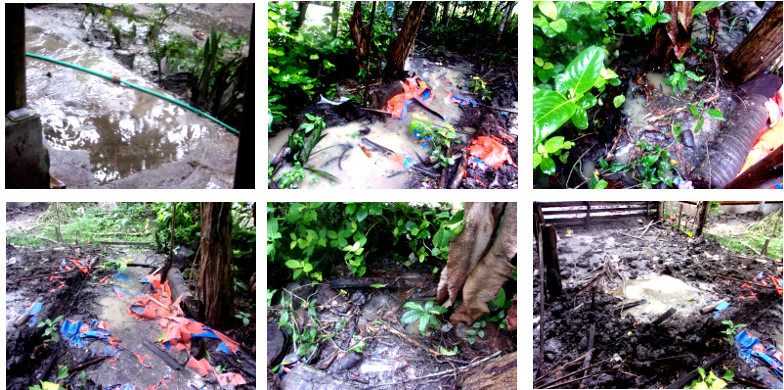 October 20:
More Stormy Weather

October 21:
Typhoon Weather Continues


Clearing up the Nipa from the Roof of the Demolished Goat Pen


October 22:
Nipa Finally Cleared


Some Back Areas doing better than Others
Still a lot of work to do in Demolished Goat Pen Area

October 23:
Metal Recovered from Rubble of Demolished Pens


Work Starts on the Last Pig Pen



Panorama of Fence Area Before Construction of Wall



Retrieved Plants from Wall Area Replanted

October 23:
Metal recovered from demolished Pig Pens


Work Starts on Last of New Pig Pens




October 24:


Rain Again!


October 25:
Mess in House from Cats turns out to be the Remains of a Bat


Hedge along Wall Area trimmed - fed to Pigs and Goats or Replanted


Somebody's Lost Goat appears in Garden


More Rain -Followed by Sun


Newly Seeded Patch starting to Sprout

But no Work on the Pig Pen Today

October 26:
Back To Work!





October 27:




Roof Beams unsupported in new Pig Pens


(See Middle Image)

New Patch Cleaned and Seeded



Previous Patch has even more Sprouts

October 28:





Snowball gets new Owners


Evening Rain

October 29:
Comparisons of Pig Pen Details:

Gates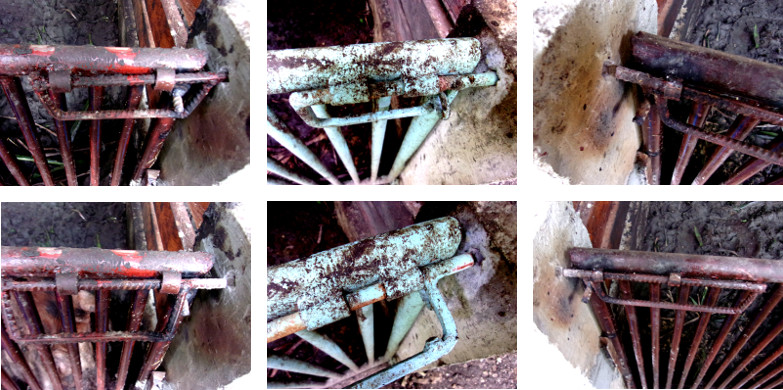 Rafters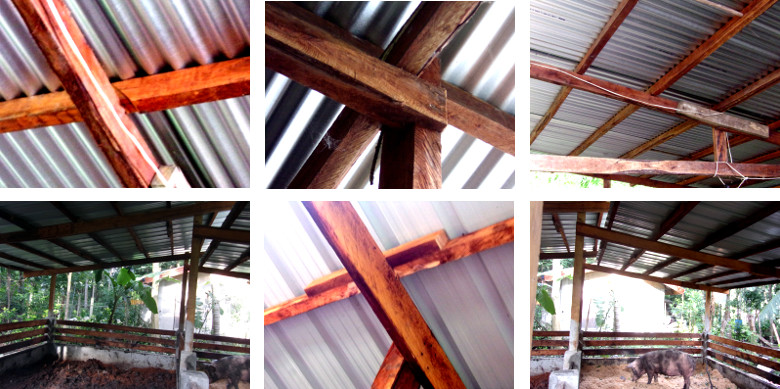 Sunday Overtime





Sudden Rain, then Sun
Again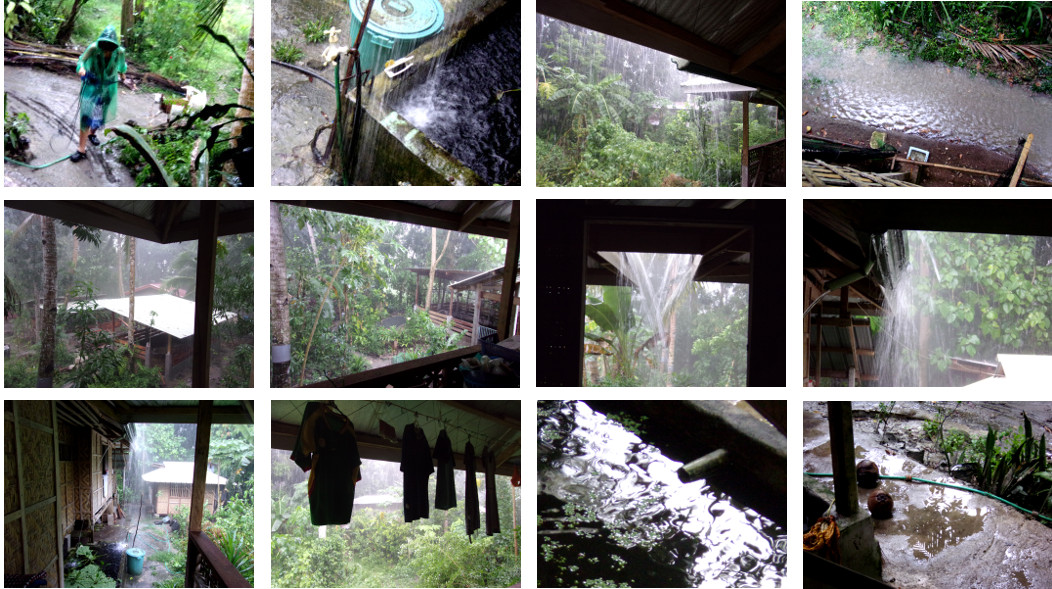 Happy Pigs!

October 30:




Hidden Flower


October 31:
Another Tidy Area


---
2017
January
February
March
April
May
June
July
August
September
---
Trevor Batten
<trevor at tebatt dot net>
Baclayon 2017
home
---