Tropical Heritage Garden Diary:
May 2015: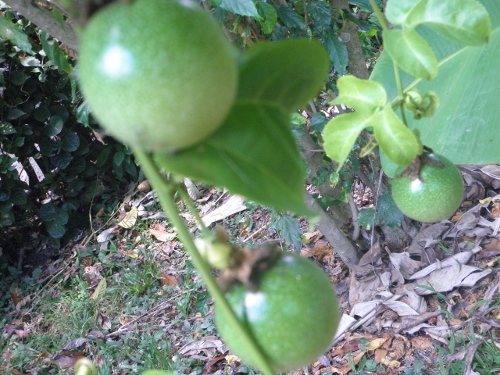 May 02:
10:30 AM -Sunny morning after rain in the night





01:30 PM -Overcast with short showers


May 03:
Duckpond refreshed with clean water
Two fish died yesterday




Newly planted pots back in old nursery area
Lemon, Star Anise, Tamarind and Mixed Herbs

Other seedlings in new nursery area

Beans still growing well in protected patches





Northern garden recently cleaned up by Terri
While the rest looks pretty barren

May 04:
New Ducklings


Born Yesterday!
Miss Piggy takes a break while finishing touches are added to the maternity suit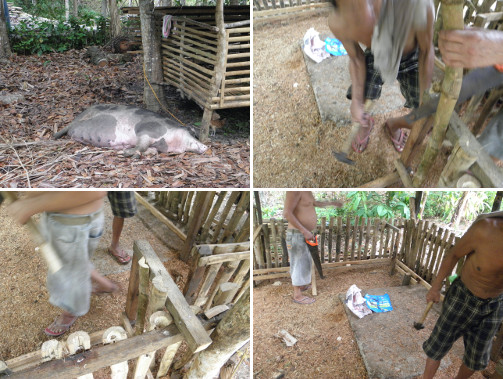 Bebe and Alex add anti-roll bars to protect piglets
While Terri plants Ubi and similar root vegetables

Tugi and Ubi
May 06:
Duckpond cleaned again today
Very hot weather encourages algae growth?

e
Ducklings: New, Recent -and Soon to Be!

Born today Born May 3 Still Waiting....
While Miss Piggy awaits her turn

Recently planted herbs start sprouting

May 09:
11:50 PM -Strange noises in the pig pen

May 10:
Eight hungry piglets


Miss Piggy is shy about feeding them

The Full Litter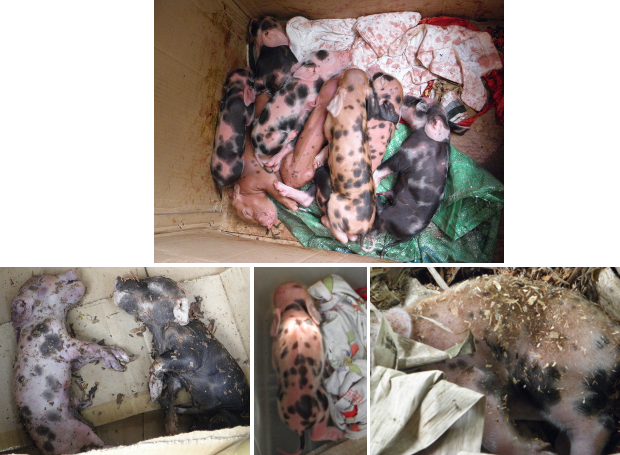 2 Born dead, 2 crippled (one more than the other) and 8 healthy
Birthday Flowers

May 11:
Modifications to Miss Piggy's pen attempting to stop her crushing piglets


(Two healthy piglets crushed in the night)
The Cripple and the Runt finally died


4 PM 3 PM
Six Survivors


(However, there are still feeding problems with mother's milk)
Young and Old ducklings eating together

May 12:
Second Runt dies in the night
(trampled on by others)

May 14:
Five Hungry Piglets


Farrowing Pen has become a Creep Space as refuge
Miss Piggy enjoys a snooze, a snack and a massage before work



Waiting to be let out
At Last!

But still problems with mother's milk -now being hand fed since Monday afternoon

So back home for a snack....

Some Ducklings are adventurous -and others less so......


Newly planted seeds still growing

Those planted earlier too

May 16:
My Birthday Celebration Lunch!






Birthday Flowers for me too!

May 19:
Nice Surprises: A bit of rain in the night.....
......and a Birthday postal packet from the family in Holland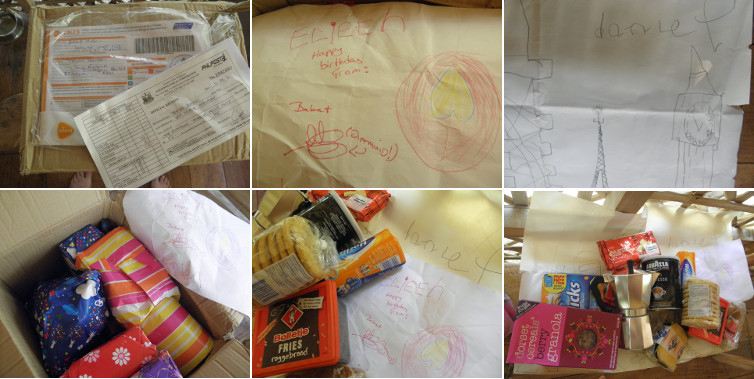 May 20:
A Good crop of "Tambis"


(for the chickens too!)
May 25 (Monday):
First warnings of diarrhea


Lazy cat ignoring crisis in pig pen


May 26 (Tuesday):
The struggle to provide fluids to keep them alive

They go to bed -and we prepare for the next session


Feeding every 30 -60 mins. -when they wake up
...and we sleep between meals too...

piglets huddle together -but one dies


We are up all night -but Whitey dies at around midnight
May 27 (Wednesday):
Trying to save the survivors



Our Dinner and Discussion in the pig pen


For the pigs: 6 PM Self-service buffet -with 2 hourly replenishment


Not enough helpers -and everybody too tired to stay up all night again
8 PM Feeding


All very weak
-will any survive?
10 PM Feeding


Still very weak -and Mr. Spotty dies between feedings
Midnight Feeding



Very sleepy again
May 28 (Thursday):
2 AM Feeding


A shaky start to the day
4 AM Feeding



Survivors cheering up -with supplies ready for next feed

6AM Feeding



Pretty tired again
8 AM Feeding


More newly born ducklings

10 AM Feeding


Piglets cuddled up to dead sister
Midday Feeding


A little late.... but well appreciated....
2 PM Feeding


Blackie is rather sluggish
and not eating much
4 PM Feeding

Goodbye Blackie


6 PM 7.30 PM
Now it's Sleeping, Playing and Eating for the lone survivor



Who is lonely and now loves playing with his care givers

May 29 (Friday):
The new daytime arrangement


..and newly born chicks too



---
---
Trevor Batten
<trevor at tebatt dot net>
Baclayon 2015
home
---