Tropical Heritage Garden Diary:
July 2015: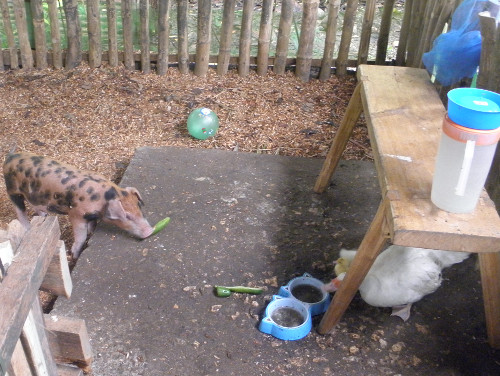 July 03:
Garden patches growing -despite lack of sun




Compost patches too....



.....and Eggplant recovering from being eaten by cow

Safely home alone again.....


Area selected for new animal pens

July 04:
Invaded by Turkeys!



July 08:
Making sense of the mess


Getting the garden back from under the sawdust.....
Using the sawdust as compost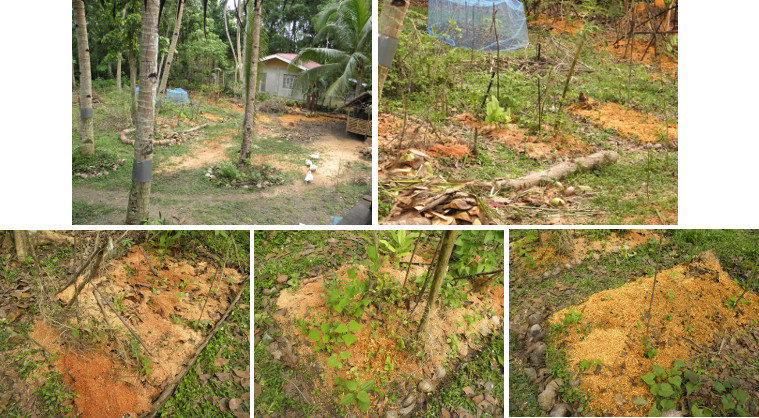 Not much happening under the netting!


July 11:
Guyabana (Soursop) tree fruiting


Turmeric returning

Ginger too

and compost heaps recovering as well


Still lots of work cleaning up after tree felling


and hedge area needs cleaning too

Finished!

..... and a new garden patch area is created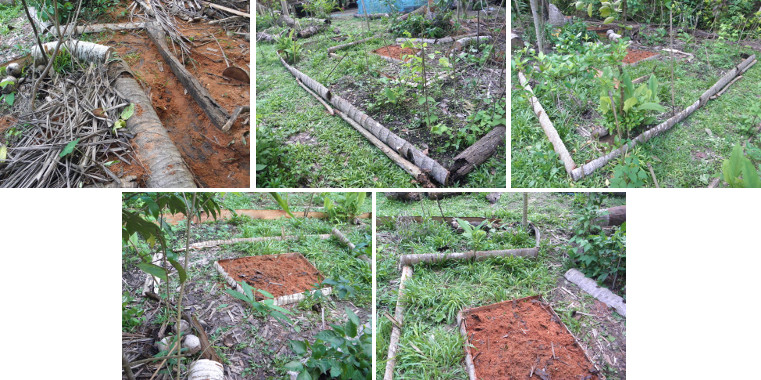 July 14: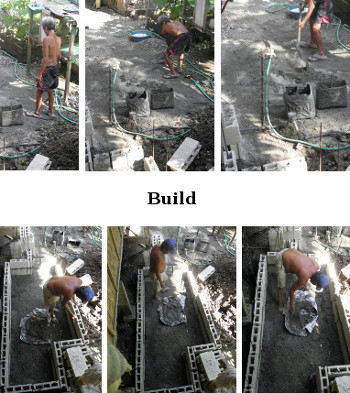 "
Building the Reservoir
"
July 15:
New Duck Sanctuary


After several ducklings mysteriously got killed
Now ready for planting

Anti-chicken protection for newly planted seeds


Will it work?
July 17:
Butlig has been diagnosed as having an umbilical hernia


Tomorrow the vet will come and operate
July 18: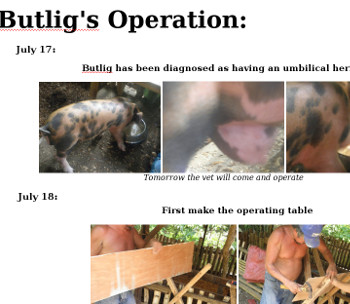 July 19:
Not much to see here....

....although a few green shoots are found here

Butlig seems ok after his operation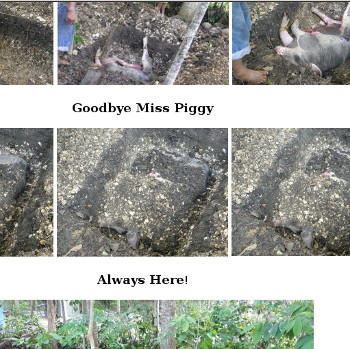 20 July:
Butlig seems happy -but hungry


21 July:
Rocks and Soil from Reservoir pit are separated for later use




July 22:
Butlig gets his daily post-op examination



Despite rain -no growth visible here

Or here

Or even here
after mosquito net removed

.... but perhaps some here

July 30:
Not Drought yet -but another difficult Dry Spell


3 PM -Rain!





3.35 PM -Sunshine?

July 31:
Today, Overcast -followed by Rain

       




---
---
Trevor Batten
<trevor at tebatt dot net>
Baclayon 2015
home
---