Tropical Heritage Garden Diary:
August 2015: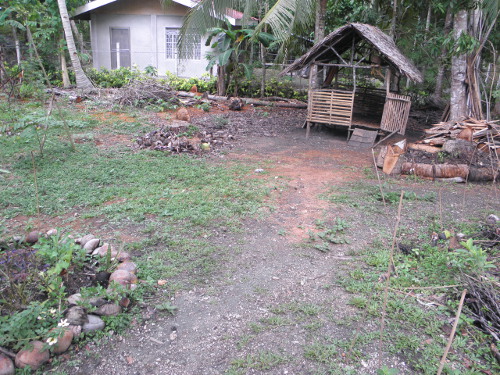 August 01:
Chickens seem to be surviving ok


Ducks too.....

and Butlig as well!

but Eggplants are still struggling in the stump patch

and more Bean Plants than Beans....

with a few Grains
growing

But most of the garden is a bit under the weather.....

(and the camera is suffering from condensation in the lens too)
August 02:
Butlig fully Recovered from operation?


Suture looks clean -and post-operative lump is almost gone
August 05:
Still not much growing here


and perhaps mostly weeds growing here

but paths and edges have been weeded


Funny, how the weeds grow so much faster than the plants
August 07:
Butlig's lump seems to be growing again


Perhaps caused by (another) recent fall while playing
August 08:
...and still growing


August 09:
Herb Garden:
filled with soil and newly planted


Chives, Garlic and Tarragon plus a few seeds
Not much germinating under this net....

.....So moved it to here


....and sown with various vegetable seeds
Not much growing here either.....


But we keep trying


Including the recently composted patches

Okra, Turmeric, Ginger, Sinkemas, Beans, etc....
....and are sometimes successful!



August 10:
Second Chance
Resown with Vegetable seeds mixed with Compost and chopped Coir

Extra protection added against Chickens


August 11:
Work started on the new pig pens


August 12:
Already signs of life here....


Here too.....

So these will be forced to fend for themselves

Meanwhile, work continues on the new pig pens

August 13:
Pig pens nearing completion


August 14:
New Occupants


New Growth

Work continues

....and Butlig's hernia gets bigger too

.....but who's been digging up the herb garden?

August 15:
We explore the possibility of buying piglets from a neighbour


...and Butlig examines the new pig pens

August 18:
Ducks are doing well

But perhaps Butlig somewhat less well


Although new Pig pens are now ready for occupancy

August 19:
Mustard Flowering


Hopefully it will spread naturally
Sorghum Seeding


...and two different types of beans


Tree Stump patch is doing quite well
Amaranth Maize Saluyot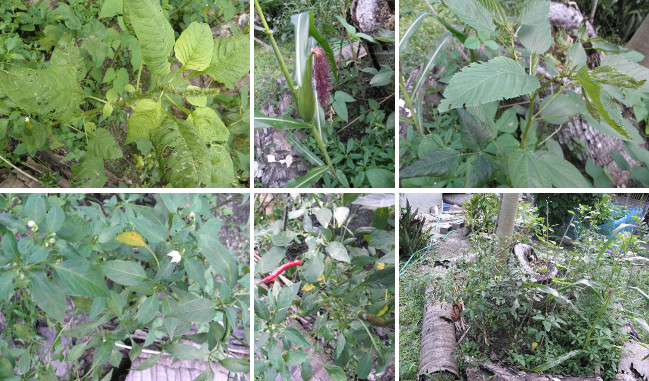 Peppers Chili Overview
And another patch is being developed

Cocoa Tree Flowering and Fruiting

New Seedlings planted in large stump patch
Coffee Mandarin Cashew


Still testing the pig pens


...and drainage system needs repairing

August 20:
Things that go bump in the night!


Tuko -fallen from ceiling -possibly during a fight


August 27:
Butlig decides that back home is better!


but Night Mysteries continue.....


Where did the mess on the balcony come from?

Not a clue to be found anywhere!
August 29:
Final Touches to New Pig pens


Painting with used oil to protect wood
New Duckling
From a Neighbour

To help limit inbreeding
...and New Piglets too


(photo: Fatima Lasay)
August 30:
Drainage Repaired!


New Duckling settling in
....

....and a new hedge planted along pig pen fence
To provide fodder for animals

August 31:
Rain Today!
(and last night too)



Garden now nicely refreshed.....

.....and a rosy sunset to end the month

---
---
Trevor Batten
<trevor at tebatt dot net>
Baclayon 2015
home
---